Homemade Vanilla Ice Cream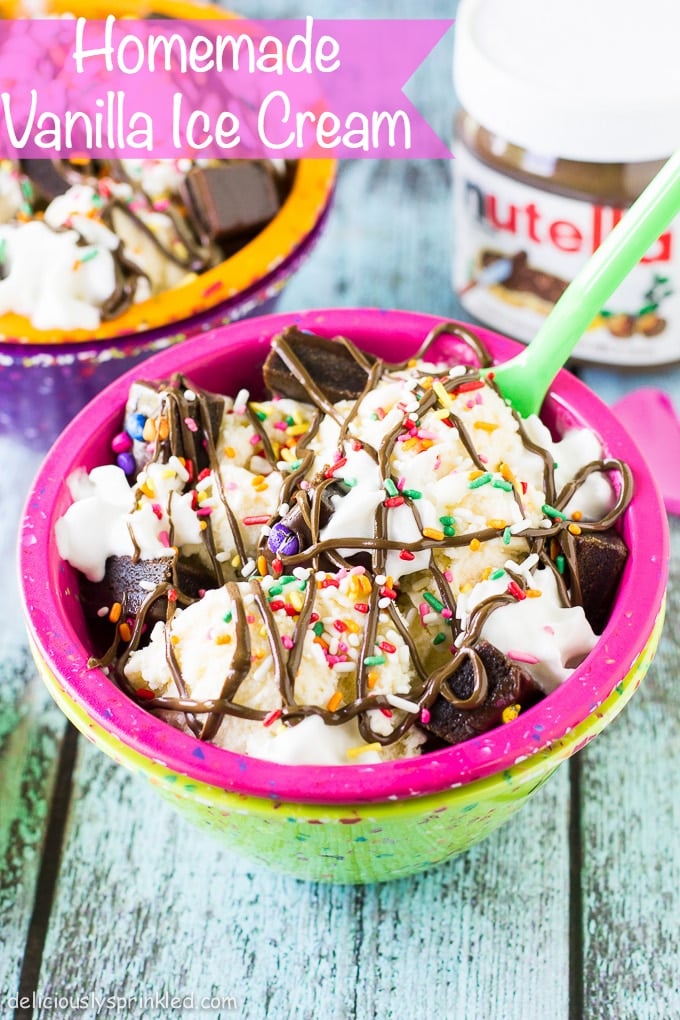 Happy first official week of summer! 🙂 It definitely feels like summer here in Wisconsin, I'm loving the warm weather and sunshine! And to celebrate summer, I made my favorite homemade vanilla ice cream recipe. I love making homemade ice cream, it's so easy to make and you don't need an ice cream maker. Bonus!
Each summer growing up, we would make homemade ice cream and invite all the neighborhood kids over for an ice cream sundae party. My mom would have a ton of different toppings to choose from, and it was always so much fun to creating our own sundaes!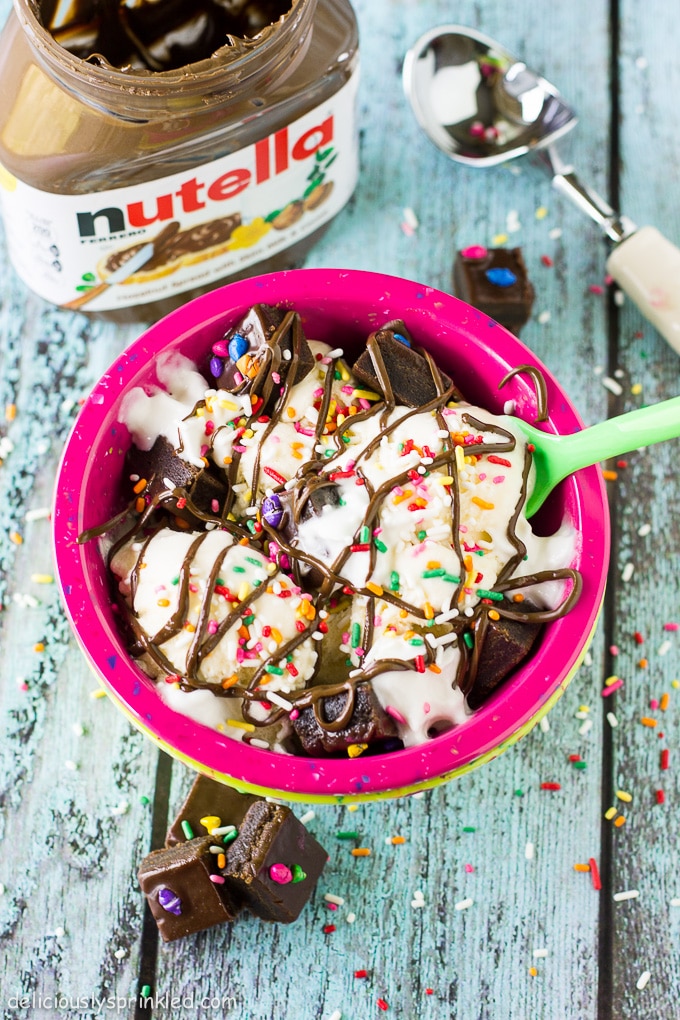 As you can probably imagine, my favorite topping were SPRINKLES! I also loved to add cosmic brownies, my mom would cut them up into little squares. Lastly, my sundae wouldn't be complete without whipped cream. I called my sundae brownie remix, and it was delicious!
And today, my brownie remix sundae got a big upgrade with a drizzle of Nutella, which made it even better than I remember it when I was a kid.
I invited some of my friends over to make their own brownie remix sundae with my homemade vanilla ice cream, it was a fun way to kick off the summer. And everyone loved the addition of the Nutella drizzled on top, most of them said it was even better than hot fudge, which I completely agree! 🙂
How to make Homemade Vanilla Ice Cream Step-by-Step: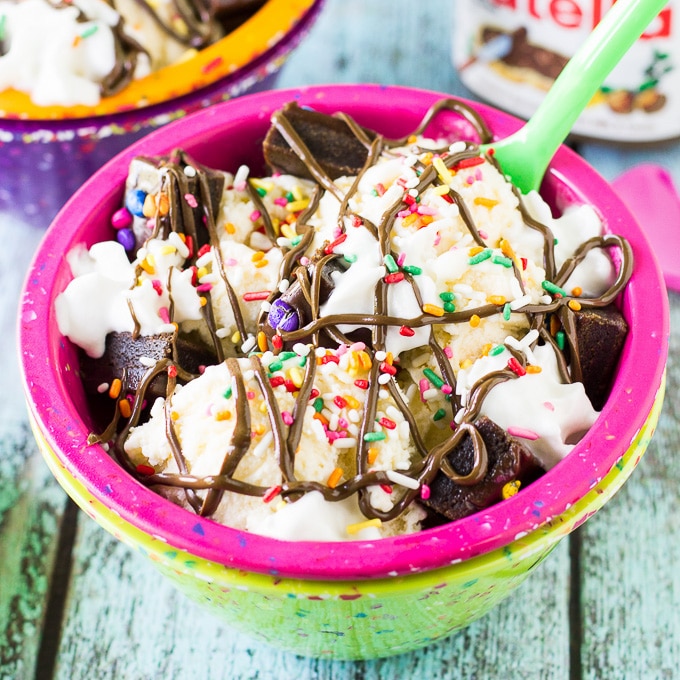 Yield: 1 Pint
Homemade Vanilla Ice Cream
Additional Time 6 hours

Total Time 6 hours
Ingredients
2 cups heavy whipping cream
2 teaspoons vanilla extract
cosmic brownies, cut into squares
Nutella, for drizzle
whipped topping
sprinkles
Instructions
In a medium-sized bowl, whisk together the sweetened condensed milk and vanilla extract. Set aside.

In another medium-sized bowl, using a whisk, whip the heavy whipping cream until peaks form. Pour whipped cream into condensed milk mixture and mix together. Then pour the ice cream mixture into a plastic container and place ice cream in the freezer for at least 6 hours before serving.

Once ice cream is frozen, scoop into bowls and top with sprinkles, cosmic brownie squares, whipped cream, and drizzle with Nutella. Enjoy!

Nutella® hazelnut spread is a happy start to every day! Pick up a jar of Nutella in the spreads aisle and enjoy it with whole wheat toast, waffles, pancakes, strawberries, bananas and many other foods. Nutella. Spread the Happy™.
Disclosure: Compensation was provided by the makers of Nutella via Mode Media. The opinions expressed herein are those of the author and are not indicative of the opinions or positions of Nutella.