How To Grow Your Blog E-Book
I have a BIG announcement….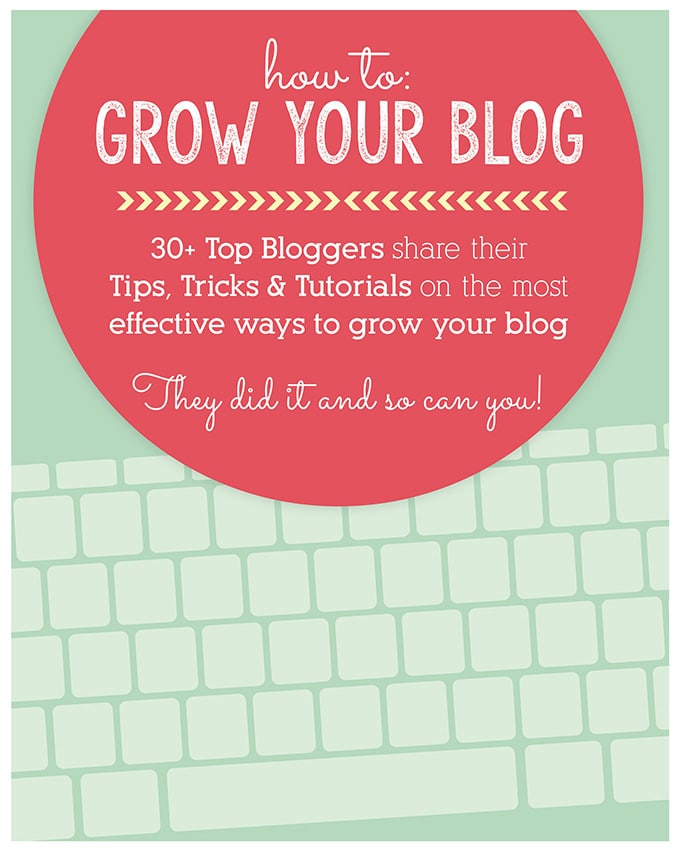 I have teamed up with 30 of my awesome blogging friends to share with you all of our tips, tricks, and SECRETS to help you GROW YOUR BLOG!
This e-book is everything I wish I knew when I started Deliciously Sprinkled. It's jam packed with a TON of great information and blogging resources.
If you're thinking about starting your own blog, it will show you how to start a blog. Or, if your new to blogging or you been blogging for awhile and want to take your blog to the next level, then this ebook is for YOU! My very successful blogging friends have come together to share all of our tips to GROW YOUR BLOG by sharing how to write a blog post, grow your social media following, get you content seen, get organized, and even how to make some money. This instant download ebook has EVERYTHING you need to know about blogging.
And I wrote the section about how to change your blog name. I tell you all my tips on how I changed my blog name (yes, before I started Deliciously Sprinkled…I had a blog called We Do FUN Here) and why it was the BEST decision I made so far in my blogging career. I included an easy to follow checklist to take you through each step to changing your blog name and explain exactly how I TRIPLED my monthly pageviews and GREW my social media following…just by changing my blog name!
So what are you waiting for….start GROWING YOUR BLOG TODAY!