Fudgy Brownies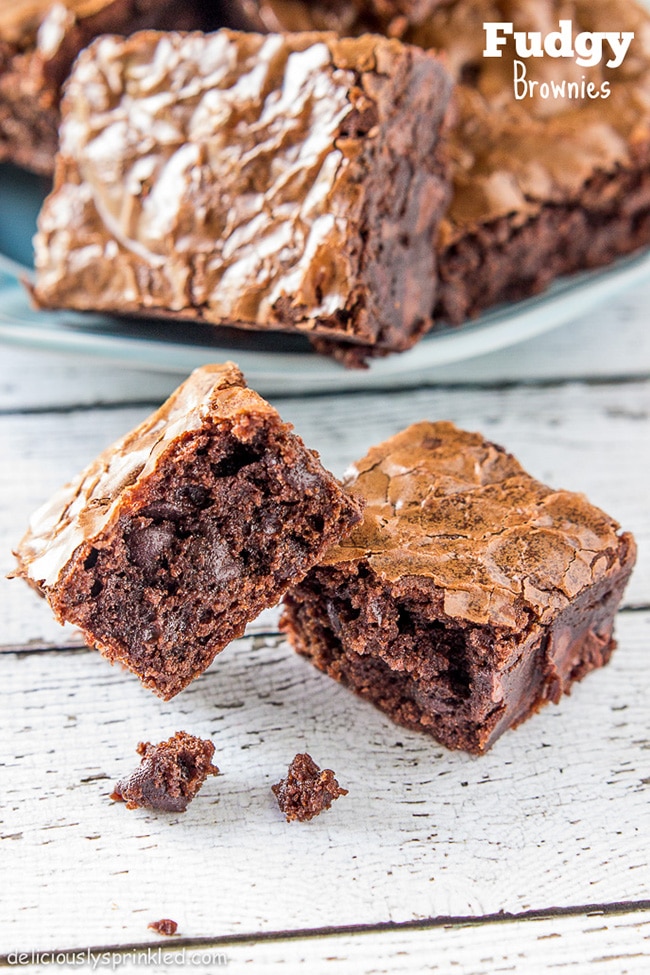 Brownies are a funny thing and there are so many different types out there and everyone has a preference. There are some made with just cocoa, some made with only chocolate, with chocolate chips, with nuts, without nuts, frosted, iced, glazed. The possibilities are endless!
Then there's the cakey, the fudgy and the chewy. But for me, the perfect brownie is chewy on the edges, a little fudgy in the middle that is loaded with chocolate chips and there must be a shiny crackly top.
And here is a little trick a friend once told me to make the best brownies ever by using a brownie mix that taste even better than from scratch! The trick is to use two different types of brownies mixes, one regular brownie mix like Betty Crocker Traditional Milk Chocolate Brownie Mix and one "fancier" brownie mix like Ghirardelli Triple Fudge Brownie Mix. Follow the instructions on the back of each brownie mix box, add a 12 ounce bag of semi-sweet chocolate chips and you will be on your way to enjoying the best, fudgy brownies EVER! 🙂
Step-by-step on how to make these delicious Fudgy Brownies: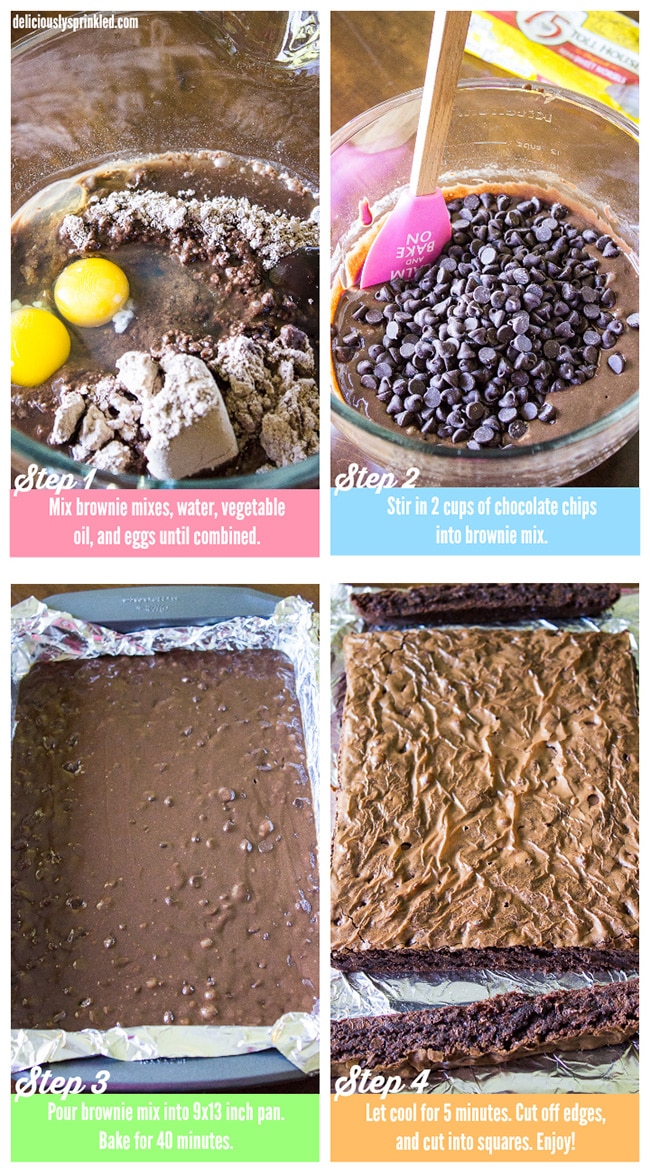 Here is what you will need to make these fudgy brownies:
9×13 or 8×8 inch cake pan (I used a 9×13 inch pan)
Aluminum foil to line the pan to make is easy to remove the brownies from the pan to cut them into squares.
Non-stick cooking spray to spray on top of aluminum foil before pouring the brownie mix into the pan.
A large mixing bowl.
An electric hand mixer or stand mixer.
Ice cream, chocolate fudge, and/or whip cream for topping.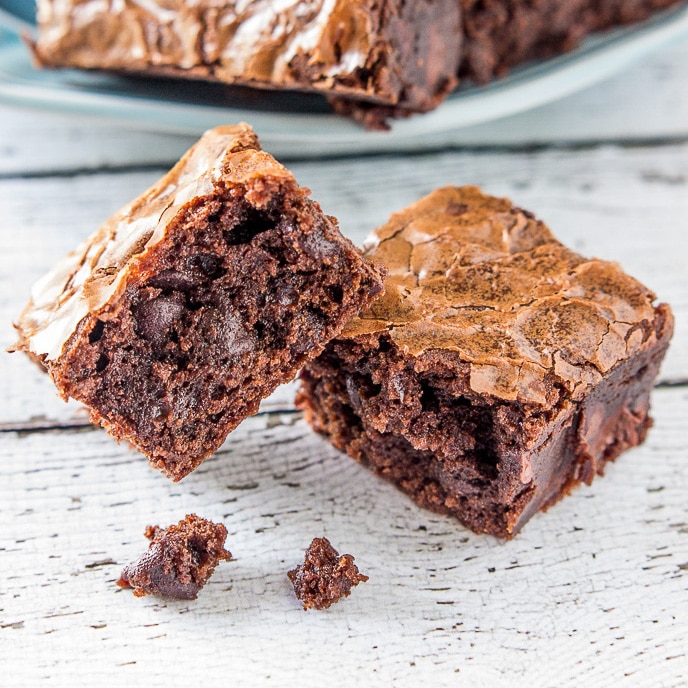 Yield: 15 Brownies
Fudgy Brownies
Additional Time 50 minutes

Total Time 50 minutes
Ingredients
1/2 cup water
1/2 cup vegetable oil
2 large eggs
Instructions
Preheat over to 325F degrees. Line 9x13 inch cake pan with aluminum foil and spray with non-stick cooking spray. Set aside.

In a large bowl, using a electric or stand mixer, mix both brownie mixes, water, oil, and eggs until combined.
Stir chocolate chips into brownie mix. Pour brownie mix into prepared pan. Bake for 40 minutes or until tooth pick inserted into center comes out clean.

Let cool for 5 minutes. Remove brownies from pan (see step-by-step photo) and cut off edges before cutting into squares.

Serve warm and top with ice cream, chocolate fudge, and whip cream. Enjoy!