Favorite Things Giveaway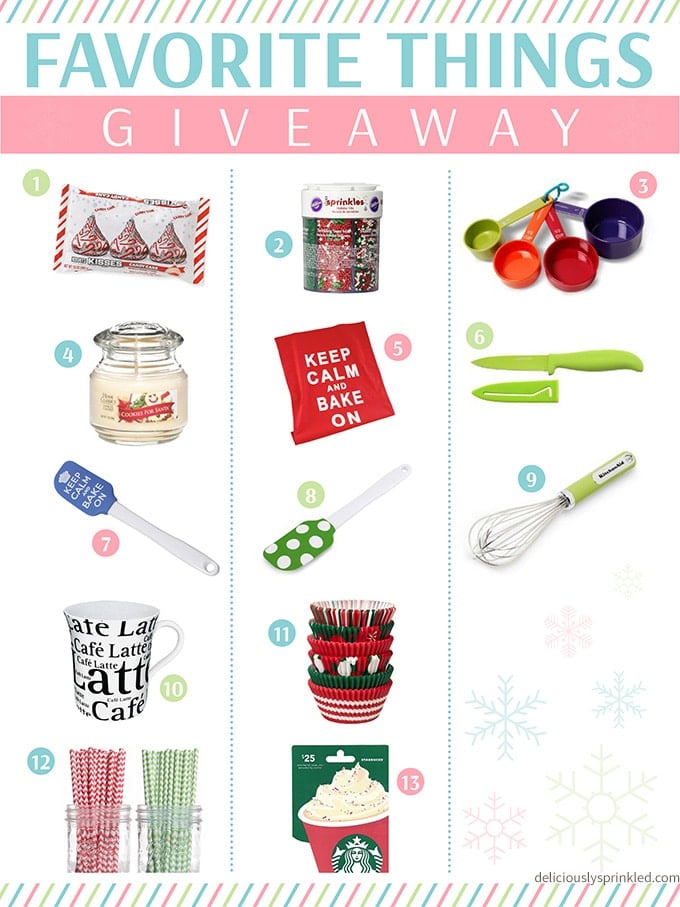 *** THIS GIVEAWAY IS CLOSED***
Tis' the season for gift giving! I'm so excited to share this AWESOME giveaway with all of you! I've teamed up with some of my amazing blogging friends to share our current favorite things. Not only are we telling you why we love these these things but we're each giving you the opportunity to win everything we're loving! How exciting is that!?
Here's what to do:
Take a glance at the collection of our favorite things
Scroll down below to check out my favorite things I'm giving away
Enter to win my favorite things
HOP over to the other bloggers to enter and win their favorite things
Take some time to explore all 15 creative blogs– full of inspirations!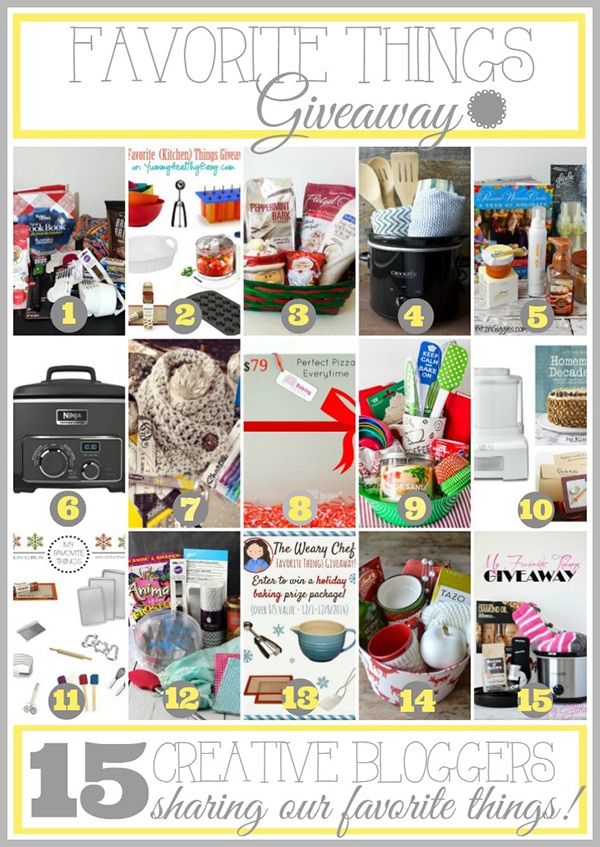 ***There will be 15 WINNERS!!!***
You must ENTER TO WIN ON EACH BLOG, for the gifts you want most.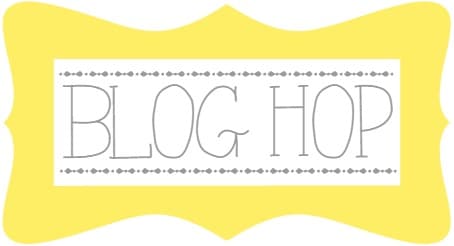 1. Beyond Frosting // 2. Yummy Healthy Easy // 3. Food Faith Fitness
 4. Maebells // 5. Bitz & Giggles // 6. Julie's Eats & Treats
 7. Krafted Koch // 8. Petite Allergy Treats // 9. Deliciously Sprinkled
 10. Spoonful Of Flavor // 11. Joyful Healthy Eats // 12. Live Love Sugar
 13. The Weary Chef // 14. Lemon Tree Dwelling // 15. Simply Gloria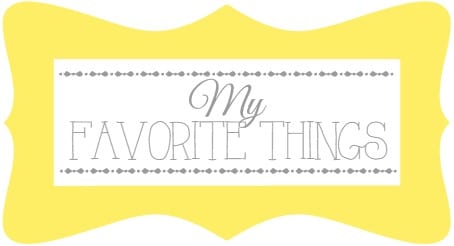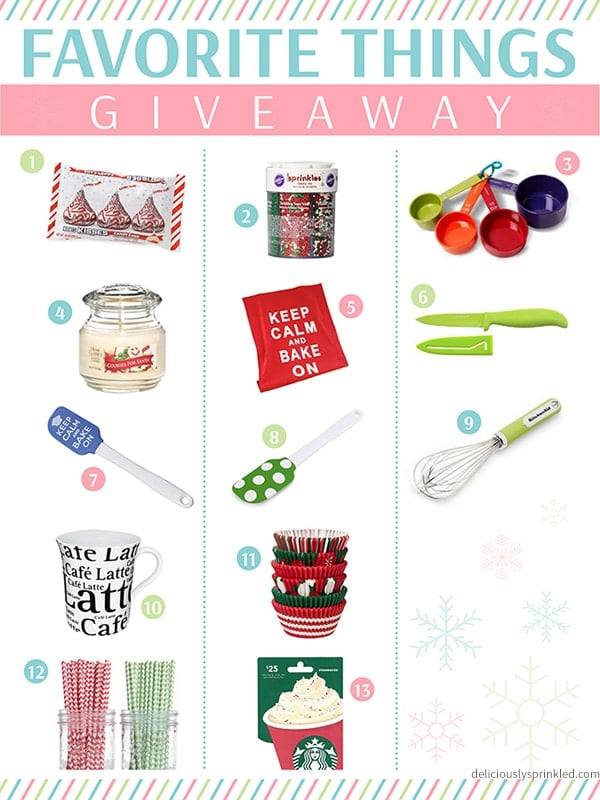 1. HERSHEY'S KISSES Candy Cane Flavored Candies – These are one of my FAVORITE holiday candies, I loo forward to buying at least 12 bags to last me all year around! 🙂
2. Wilton Holiday Sprinkles Mix– This one should be a no brainer….SPRINKLES are a MUST! And these ones are super cute for all your holiday treats!
3. Farberware Color Measuring Cups– These colorful measuring cups make baking so much more fun.
4. Cookies for Santa candle– I LOVE this candle! Even when I am not making cookies, our house still smells like cookies!
5. Keep Calm and Bake On Kitchen Towels – These kitchen towels are super cute from one of my favorite stores, World Market!
6. Farberware Resin 3-1/2-Inch Parer with Sheath– I love this knife, I use mine ALL THE TIME! And again it's a super fun green color to make cooking FUN! 🙂
7. & 8. Cute Spatulas– I can never have enough cute spatulas and this one goes perfect with the cute kitchen towels.
9. KitchenAid Whisk– With all the holiday cookies I will be making, I always need a whisk to mix the dry ingredients together!
10. Coffee Mug– I am actually a tea drinker but I love a cute mug! 🙂
11. Wilton Holiday Cupcake Liners– Perfect for all the holiday cupcakes!
12. Christmas Paper Straws– I have a huge obsession for paper straws, anytime I see cute paper straws I have to buy them. And these are super fun for a holiday party!
13. $25 Starbucks Gift Card– I saved the BEST for LAST! I love Starbucks, I go there almost everyday and I love their Peppermint Mocha this time of year!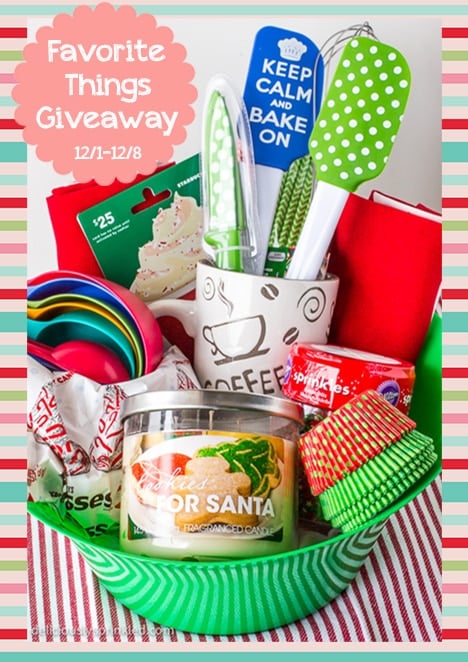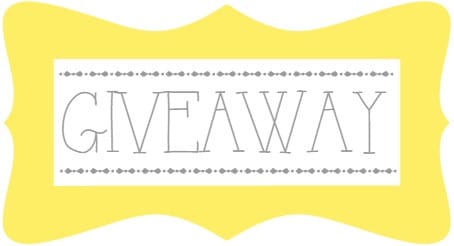 How to enter to win My Favorite Things Giveaway
Leave a comment on this post telling why you would like to win my bucket of favorite things.
Then simply complete the steps in the giveaway widget below.
Personal information will not be shared or used for any kind of mailing list, it's simply used by me to select and contact the winner. Open to U.S. residents only. GOOD LUCK and don't forget to HOP on over to my friends blogs to  have a chance to WIN even more gifts!
**If you don't see the widget, be patient because it might take a minute to load (especially with Internet Explorer 9).  Or you can click here to for the entry form if you have any questions, you can contact me via email.**