Double Chocolate Chip Cookies with Caramel
Soft & chewy double chocolate chip cookies stuffed with ooey gooey  caramel inside and drizzled with even more caramel on top for one amazingly delicious chocolate chip cookie!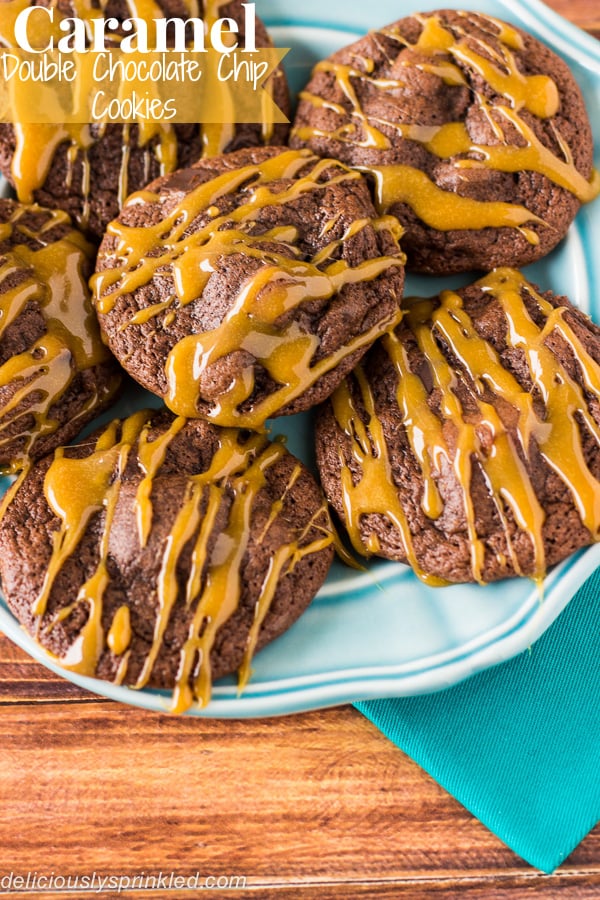 There's just something about biting into a ooey gooey caramel inside cookie. If you love a chewy cookie, you'll love this one. It's a super chewy cookie with caramel hidden inside, then drizzled with even more caramel to make one of my favorite double chocolate chip cookies.
These cookies are so easy to make and even easier to eat! I used Betty Crocker's Double Chocolate Chunk cookie mix, and Kraft carmel squares. No need to use a mixer, just whisk together the cookie mix, one egg and vegetable oil. Scoop up about 2 tablespoons of dough, roll into a ball and then flatten and stick a caramel in each one, then roll back up into ball and place on the prepared baking sheets. I melted the leftover caramel squares to drizzle over the top of the cookies for even more caramel goodness. Yum!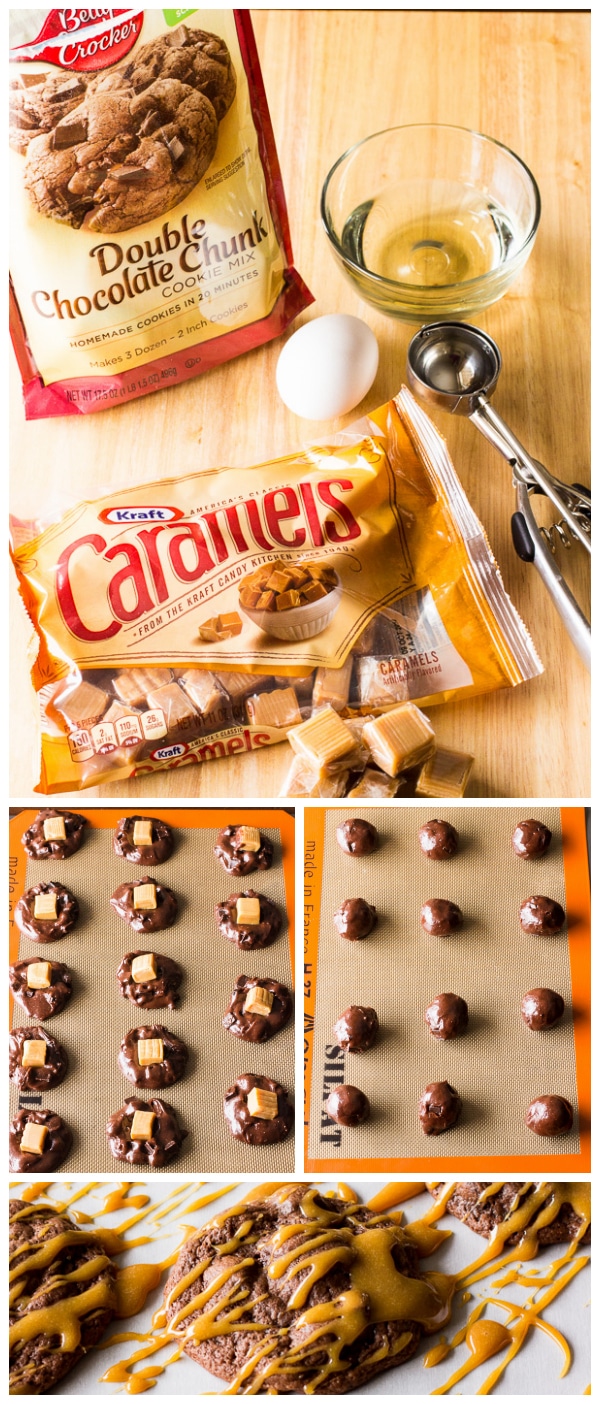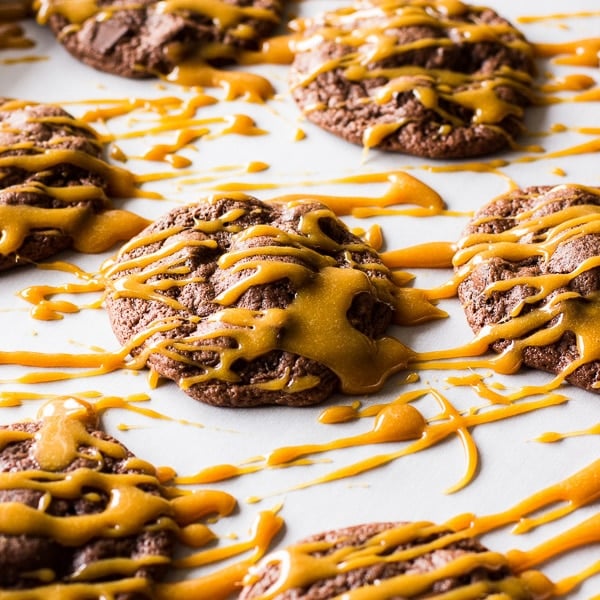 Yield: 12 Cookies
Double Chocolate Chip Cookies with Caramel
Additional Time 20 minutes
Total Time 20 minutes
Ingredients
1/4 cup vegetable oil
2 tablespoon water
1 large egg
1 bag caramel baking squares
Instructions
Pre-heat oven to 375F degrees. Line two large baking sheets with parchment paper or silicone baking mats. Set aside.
Prepare dough by following the directions on the back of the Betty Crocker Double Chocolate Chunk Cookie Mix package.
Using a cookie scooper, scoop one ball of dough and add a caramel square in the center. Then roll the dough into a ball covering the caramel completely.
Place cookies on prepared cookie sheets, place balls 2 inches apart. Bake 10 to 11 minutes. Cool for 3 minutes.
Make the caramel:
Add the leftover caramel squares and 2 tablespoons of water to a small saucepan over low-medium heat. Constantly stir, allowing the the caramels to fully melt.
Drizzle warm caramel over cookies and allow to set for at least 5 minutes.