Culver's ButterBurger + Giveaway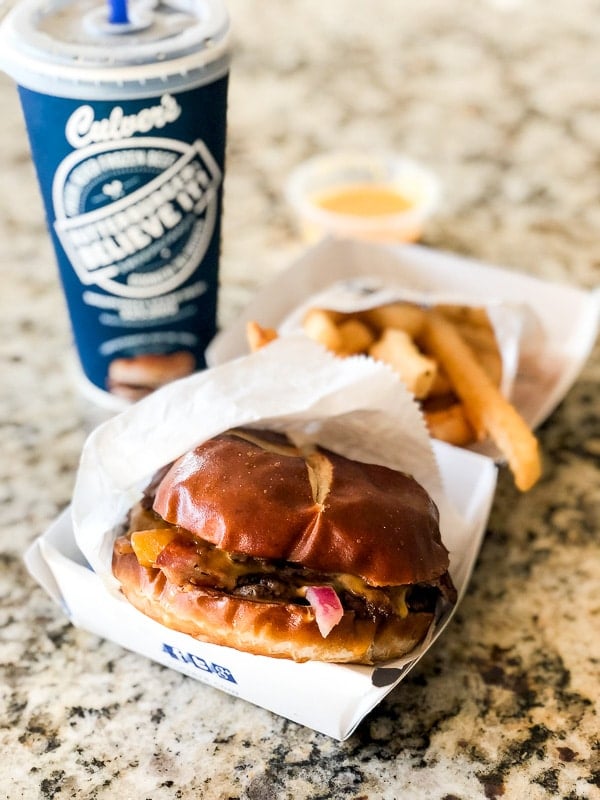 As a Wisconsin girl, I've been eating at Culver's since the first Culver's opened in my hometown when I was in middle school.
I love Culver's, especially their delicious ButterBurger. I usually get the Bacon Deluxe ButterBurger but I had to try their new Pretzel Haus Pub Burger.
It was SOOO GOOD! I love pretzel buns and the bistro sauce was outstanding. I can't wait to get another one on National Hamburger Day which is on May 28th, sounds like a perfect way to celebrate Memorial Day too.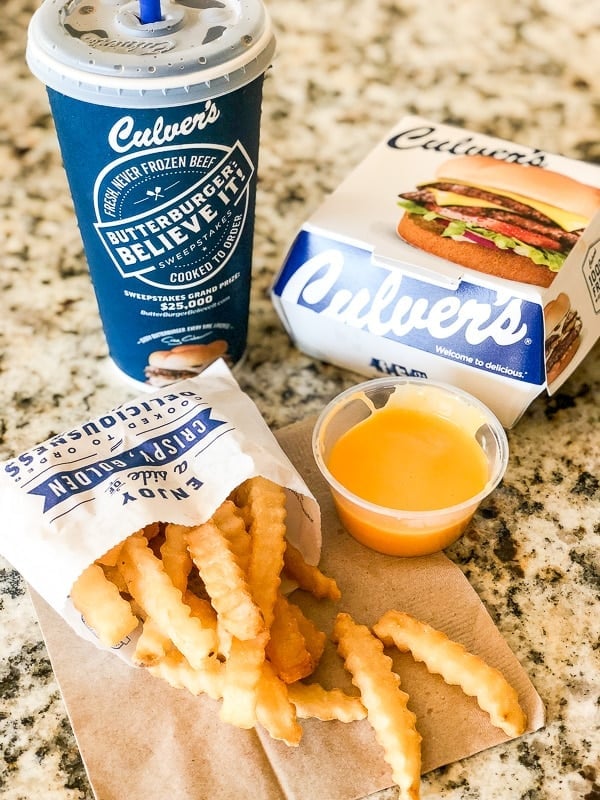 OH, and their fries are the BOOM! They also have cheese sauce for dipping. YUM!
And we can never go to Culver's without getting some Fresh Frozen Custard….my favorite is getting a cookie dough and caramel two scoop vanilla sundae. Sometimes, we just can't wait and end up eating the sundae before we get home.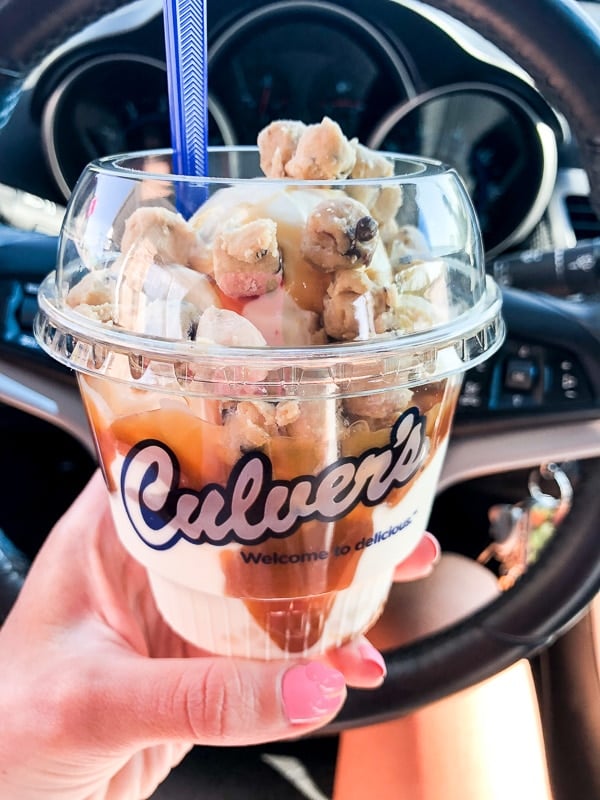 WHY I LOVE CULVER'S BUTTERBURGER
FRESH, NEVER FROZEN 100% MIDWEST BEEF: Frozen beef loses moisture and when you lose moisture, you lose flavor. And Culver's won't compromise on that.
COOKED TO ORDER JUST FOR ME: My food doesn't touch the grill until after I order it. That's how Culver's can make sure my meal is hot and fresh. That also means I can customize it any way I like. So I can choose….
How many patties would you like?
What toppings are your favorite?
Culver's will build the perfect burger just for me – I just tell them how I want it.
Here are all the toppings:
 Crisp lettuce
Ripe tomatoes
Crunchy pickles
Sweet red onion
Two strips of bacon
White button sautéed mushrooms
Cheddar, Swiss or American cheese
Signature mayo
Ketchup
Mustard
LIGHTLY BUTTERED AND TOASTED BUN: Culver's calls ButterBurgers "ButterBurgers" not because they've been cooked, marinated, dunked, fried or drizzled with butter … but because they lightly butter the crown of the bun for an extra touch of goodness.
GIVEAWAY TIME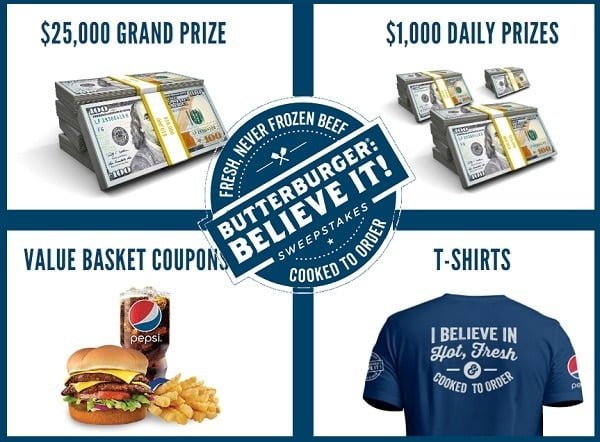 HOW TO ENTER SWEEPSTAKES:
Purchase a Value Basket or medium soft drink for the chance to win the $25,000 grand prize, $1,000 daily prizes and more!
Visit ButterBurgerBelieveIt.com and enter the code you'll find on your cup
Sweepstakes runs from May 7 – June 10, 2018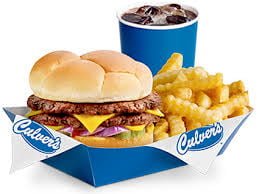 WHAT YOU WILL WIN:
Pack of 4 FREE Culver's Value Basket Coupons
HOW TO ENTER GIVEAWAY:
Use the rafflecopter below to enter. GOOD LUCK!
p>This is a sponsored conversation written by me on behalf of Culver's. The opinions and text are all mine.