Chocolate Covered Banana Bites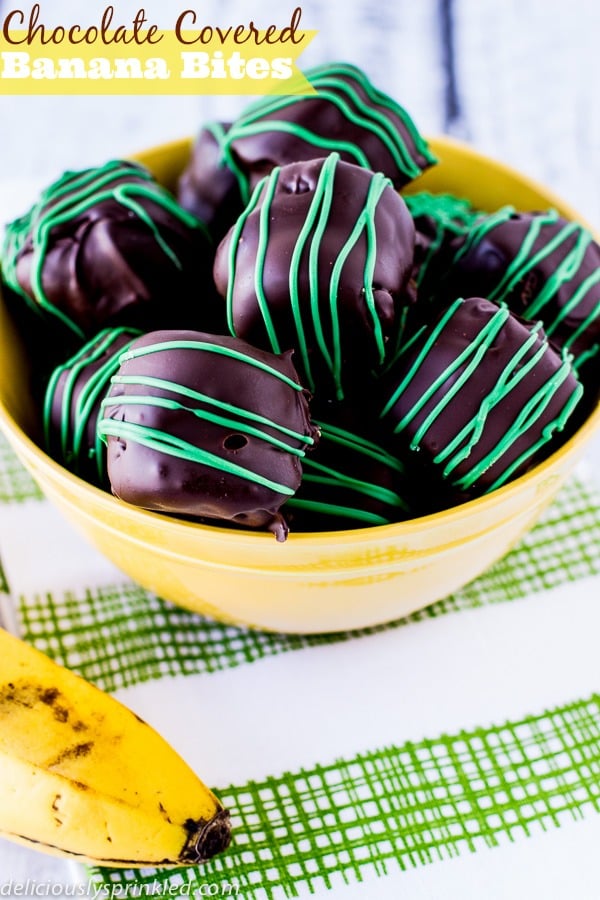 After making a couple of Skinny Ice Cream Sundaes the last couple of weeks, I wanted to switch things up a little by making these Chocolate Covered Banana Bites. I love making frozen banana bites like these because I can keep a container in the freezer and just pop a few for a quick treat.
Even if you're not the biggest fan of bananas, there is something about adding the dynamic duo of chocolate and peanut butter to them that is just magic in one bite.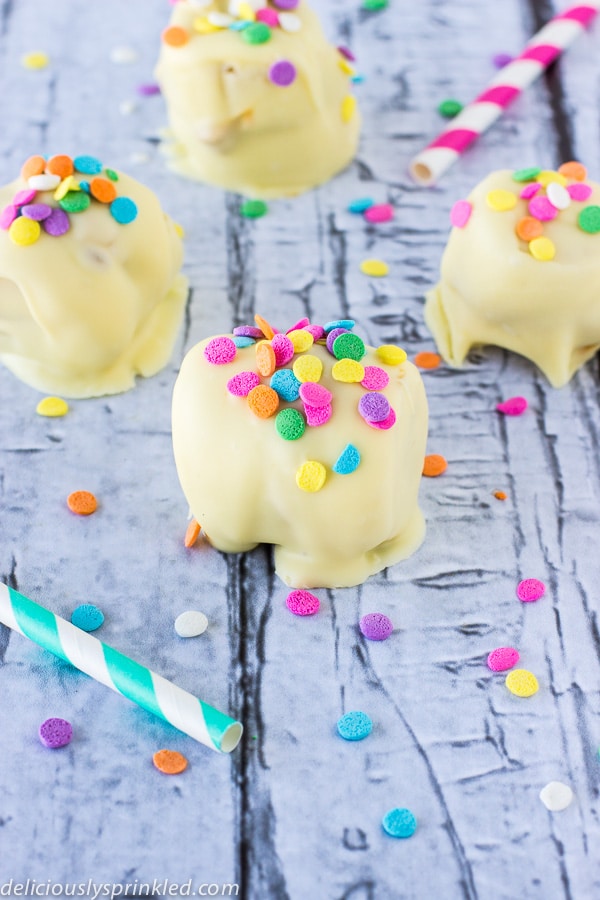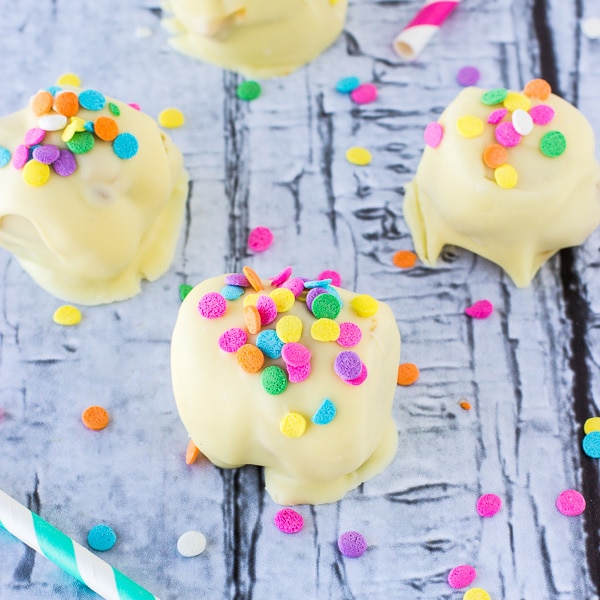 Yield: 16 Banana Bites
Chocolate Covered Banana Bites
Additional Time 1 hour 20 minutes
Total Time 1 hour 20 minutes
Ingredients
2 large bananas, sliced
1/4 cup creamy peanut butter
2 Tablespoons shortening
sprinkles
green candy melts
chopped nuts
coconut
granola
Instructions
Line a baking sheet with parchment paper. Set aside.
Slice banana into thin slices. Place half the banana slices on a prepared baking sheet. Spread each slices with a small amount of peanut butter and top with remaining slices. Put in freezer for about an hour or until mostly frozen.
Melt the shortening in a medium bowl, stir in the chocolate chips and continue to stir until completely melted.
Melt green candy melts in microwave for 30 seconds, stir until completely melted.
Remove the banana slices from the freezer, use a toothpick to dip each slice into the chocolate until completely covered. Shake off any excess chocolate and place back onto the baking sheet. Immediately drizzle with melted green candy melts or sprinkles on top. Repeat with the remaining slices.