Chocolate Chip Peanut Butter Bars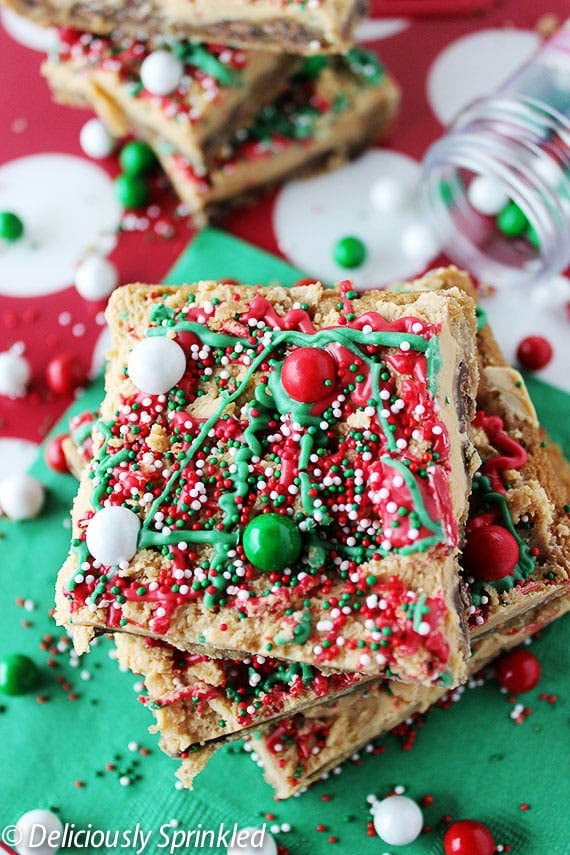 I needed a super quick holiday dessert for a last minute get together we planned with some friends, and I really did not have time to make anything too fancy. These chocolate chip peanut butter bars are a perfect dessert to make for any last minute party or for the person that really does not have time to bake from scratch but wants a delicious dessert.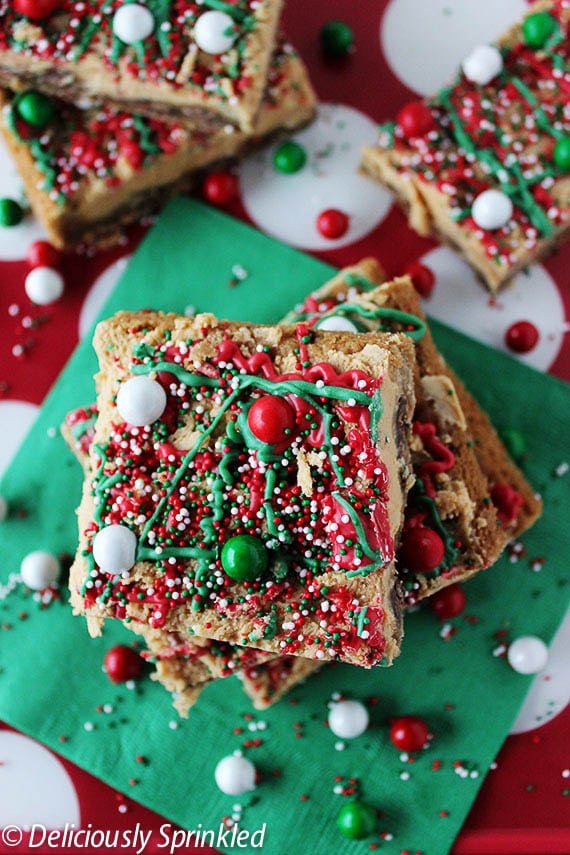 I am not going to lie I felt a little guilty making these bars because I usually always make everything from scratch but sometimes when you need a quick dessert you just have to do what you gotta do, right?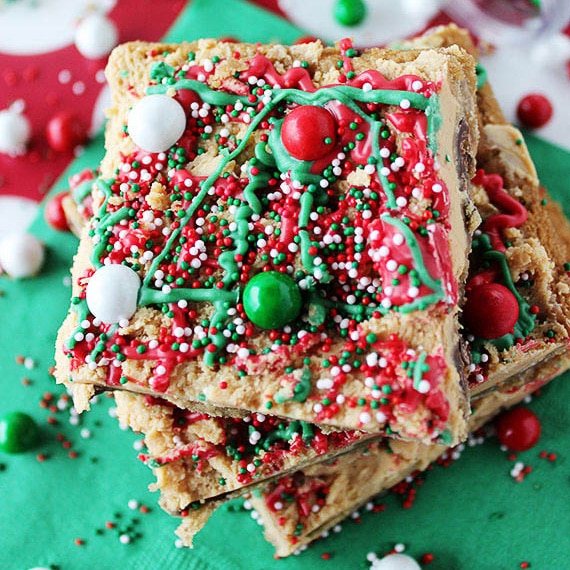 Yield: 24 Bars
Chocolate Chip Peanut Butter Bars
Additional Time 1 hour 15 minutes
Total Time 1 hour 15 minutes
Ingredients
1 roll refrigerated chocolate chip cookie dough
1 cup creamy peanut butter
1/2 cup vanilla whipped ready-to-spread frosting
1 teaspoon vegetable oil
red and green candy melts
1/4 cup Sixlets
Instructions
Pre-heat oven to 350F. In a 13x9-inch pan, break up cookie dough. Press dough evenly in bottom of pan to form crust.
Bake 14 to 18 minutes or until golden brown. Cool 5 minutes.
In a medium bowl, mix peanut butter, frosting and oil until well blended.
Spread peanut butter mixture over warm crust. Melt red and green candy melts in microwave safe bowls and microwave on High 1 to 2 minutes or until melted. Drizzle red and green candy melts over peanut butter frosting. Sprinkle Sixlets evenly over top.
Let stand until candy melts are set, at least 30 minutes.