Chocolate Chip Cookie Brownie Bites
Mini chocolate chip cookie cups filled with a fudgy brownie in the middle and topped with melted chocolate and M&Ms!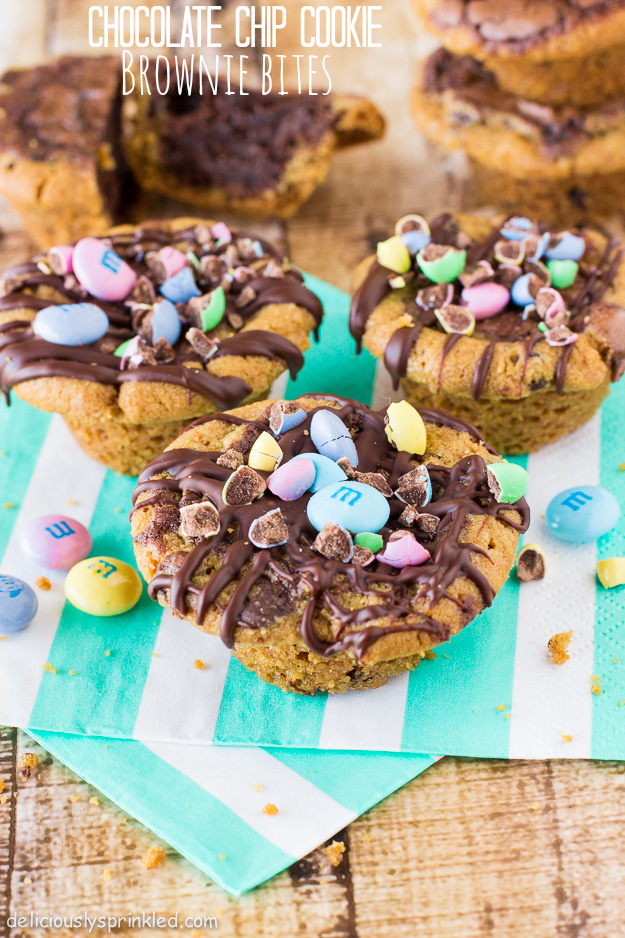 Have you ever been stuck in a dilemma? Like whether you should make chocolate chip cookies or brownies to bring to a party? I was, that's for sure.  Luckily, though, I came up with these chocolate chip cookie brownie bites.  Wow, that's a mouthful to say, isn't it.  I just call them cookie-brownies or the best bite sized dessert ever! 🙂
But really, is it a cookie or a brownie?  The answer is neither.  It's a irresistible blend of the two, baked into a bite sized treat. The bottom is like a perfect, soft chocolate chip cookie, and the top is like a perfect, fudgy brownie, and the two together is like…amazing. I topped them off with a drizzle of melted chocolate and a SPRINKLE of crushed M&Ms, and these little guys were the hit of the party!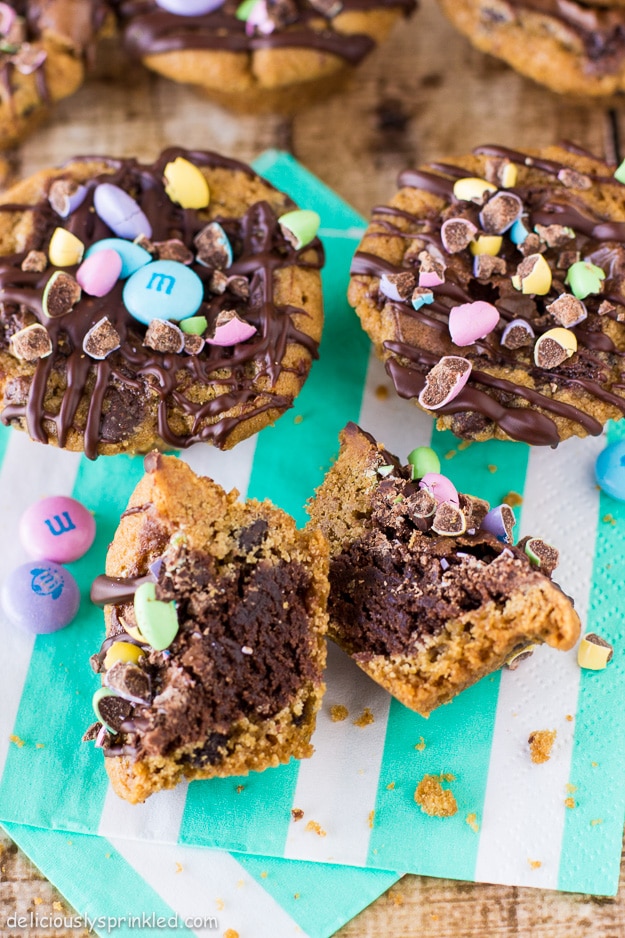 BAKING TIP:  Top with caramel, nuts, frosting, sprinkles, chopped snicker bars, or just leave them plain. The possibilities are endless when it comes to these little chocolate chip cookie brownie bites!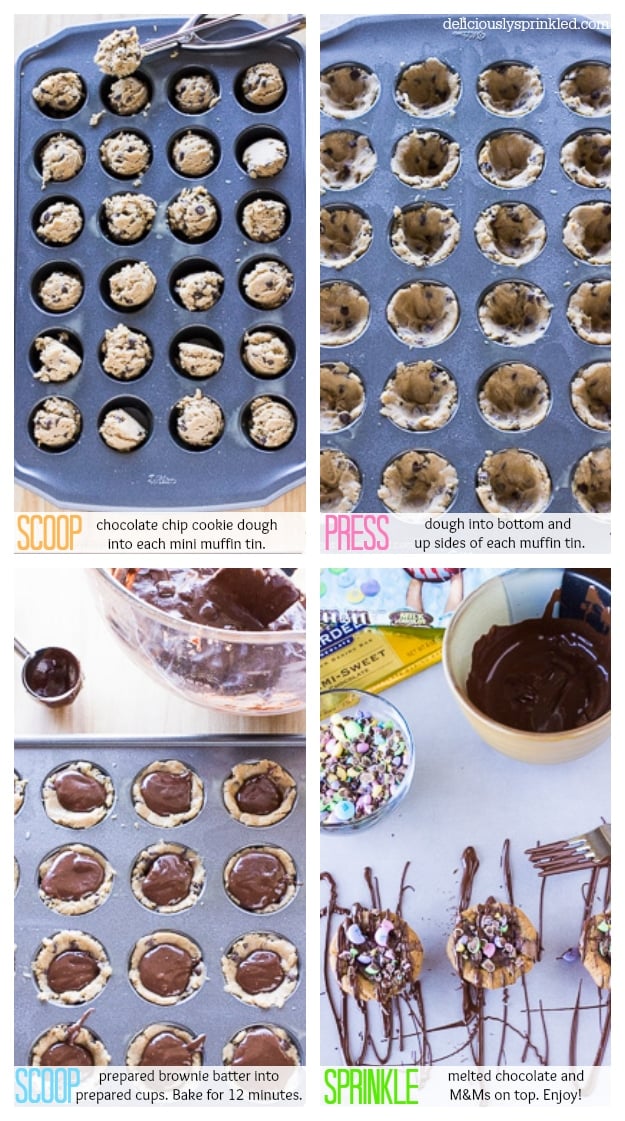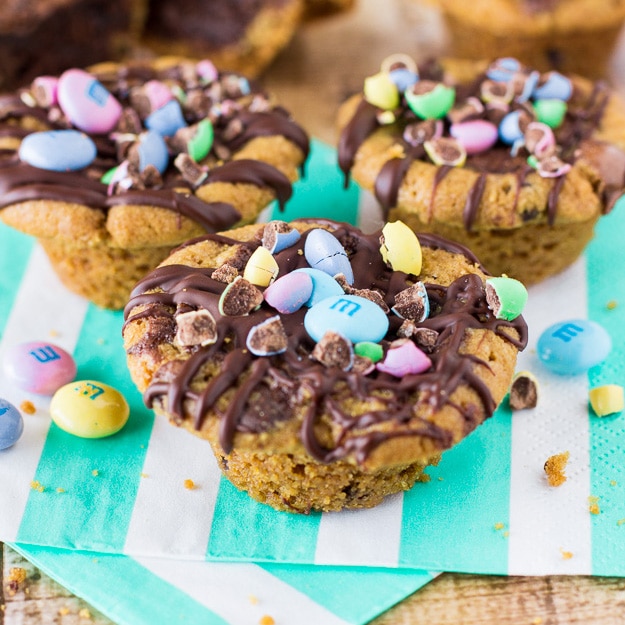 Yield: 27 Brownie Bites
Chocolate Chip Cookie Brownie Bites
Prep Time 15 minutes
Cook Time 12 minutes
Additional Time 10 minutes
Total Time 37 minutes
Ingredients
1 package brownie mix, prepare batter according to package directions
1 cup M&Ms, chopped*
Instructions
PRE-STEP: Preheat oven to 350F degrees. Spray a 24 cup miniature muffin pan with cooking spray.
STEP 1: Scoop cookie dough into 24 1-inch balls. Place one ball in each muffins cup. Press dough into bottom and up sides of each muffin cup.
STEP 2: Scoop prepared brownie batter into prepared cups. Bake for 12 minutes or until centers are set. Let cool completely before removing from pans.
STEP 3: In a small microwaveable bowl, microwave chocolate bars for 30 seconds, stirring until smooth. Using a fork, drizzle melted chocolate on top of brownie bites and sprinkle with M&Ms.
Notes
*To crush M&M's: place M&Ms flat in a storage baggie and using a rolling pin, firmly roll over M&Ms until crushed into pieces.
*Store in an airtight container for up to 3 days.
Check out more delicious Easter Recipes…
And try these Spring Chocolate Covered Pretzels next!