Caramel Macchiato Iced Coffee Smoothie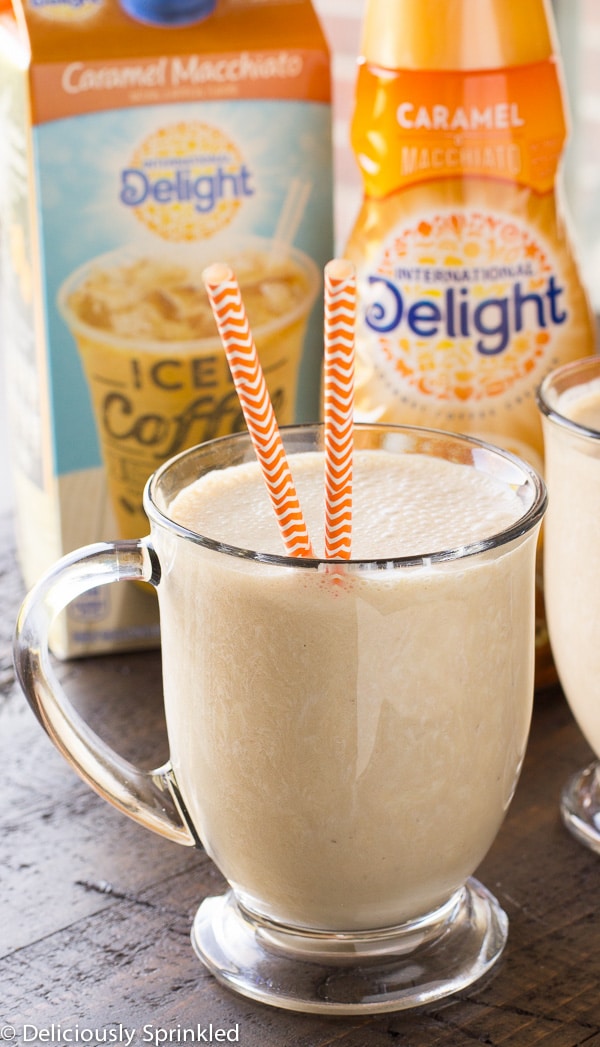 Coffee ✓
Smoothie ✓
This Caramel Macchiato Iced Coffee Smoothie is the best of both worlds when it comes to morning drinks. As you all know, I love making a smoothie every morning but I also love to enjoy a cup or two of coffee too. So I decided to combine my two favorite ways to start my morning into this delicious smoothie.
And to make this smoothie even better, I used my favorite International Delight creamer flavor, Caramel Macchiato. It's so yummy and it takes this Caramel Macchiato Iced Coffee Smoothie to a whole new level. Your mornings are guaranteed to start off on the right foot with this delicious smoothie, I know your going to love it! ♥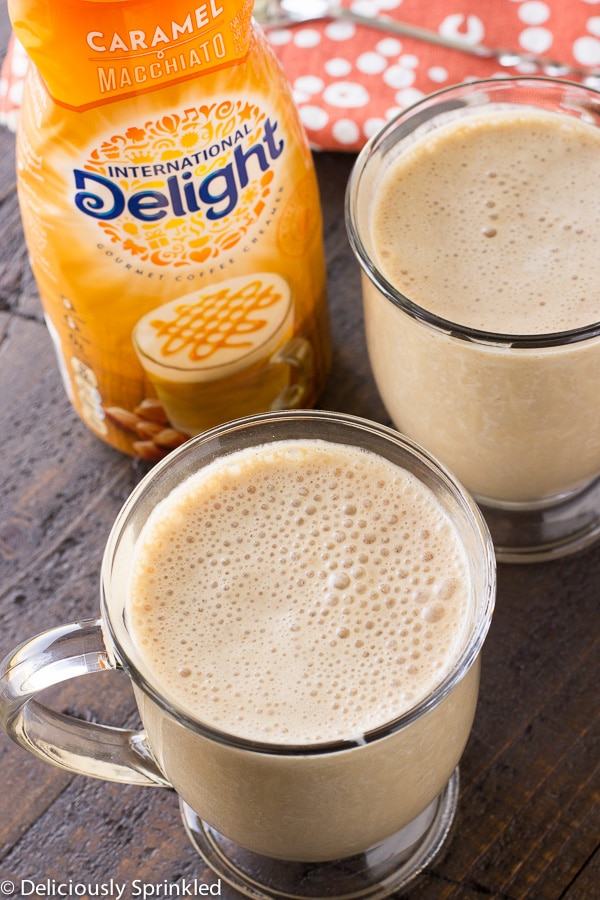 JUST A COUPLE SMOOTHIE MAKING TIPS:
✓ USE FROZEN FRUIT: I like to use frozen fruit instead of ice cubes in my smoothies. I always make sure to have frozen bananas in my freezer but if you don't have any frozen bananas, no problem, you can use ice cubes and non-frozen bananas.
✓ FILL UP YOUR BLENDER: You always want to layer your ingredients softest to hardest (frozen). First, add the International Delight Iced Coffee, International Delight Caramel Macchiato Creamer, greek yogurt and ground cinnamon. Then, add the frozen bananas and/or ice cubes.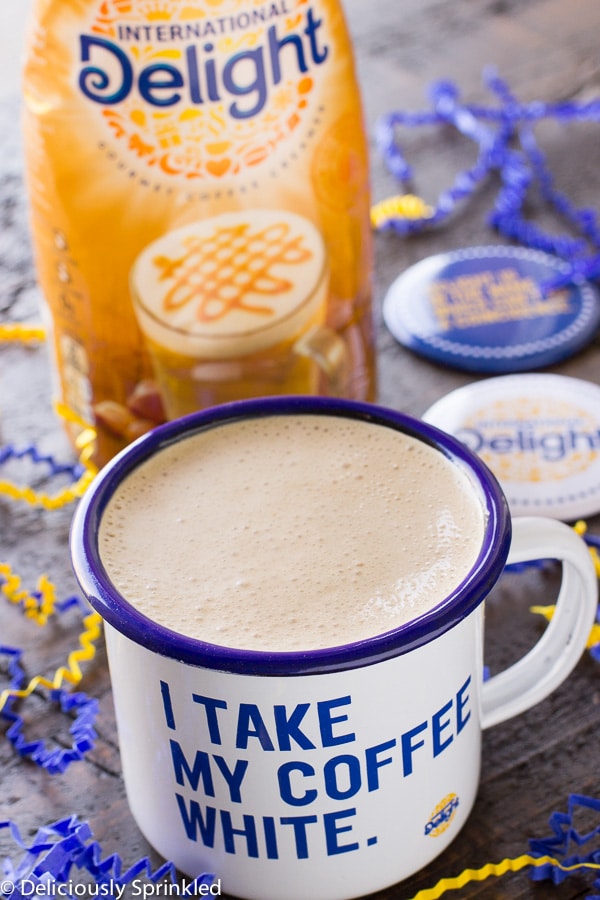 Yield: 2-4 Servings
Caramel Macchiato Iced Coffee Smoothie
Prep Time 5 minutes
Total Time 5 minutes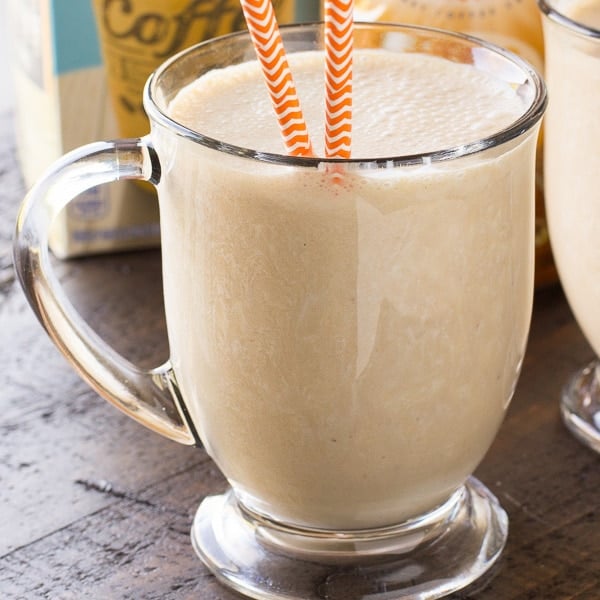 Ingredients
1 cup International Delight Caramel Macchiato Iced Coffee
2 Tablespoons International Delight Caramel Macchiato Creamer
1 cup vanilla greek yogurt
1/2 teaspoon ground cinnamon
2 frozen bananas
ice cubes
Instructions
STEP 1: Place all ingredients into blender (liquid ingredients first).
STEP 2: Blend on high for 2 minutes or until smooth. Scrap down sides and blend for another 30 seconds.
STEP 3: Serve and enjoy!
Notes
*Store leftover smoothie covered in the refrigerator for up to 5 days.