Baked Donuts with Vanilla Glaze
Easy baked donuts made with Pillsbury Grands Biscuits and topped with a simple vanilla glaze icing and sprinkles, making them the easiest donut recipe ever!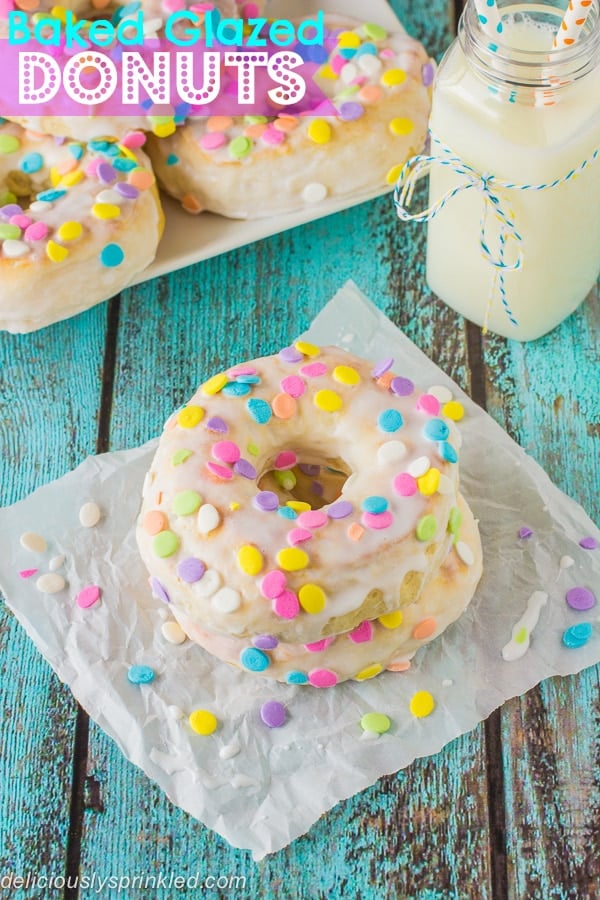 These baked glazed donuts are seriously about the easiest way there is to make a donut. The best part is that these donuts are baked, no frying mess to clean up and because they're baked that means you can have more then one because they're healthier, right!?
To make these delicious donuts, I used Pillsbury Grands homestyle biscuit dough. To create a donut shape, I used a small round cookie cutter or you could use a shot glass to make a hole in the middle of the dough. With the leftover dough, I rolled it up into balls, creating donut holes along with my donut rings. I made a simple homemade vanilla glaze icing and top them with SPRINKLES!

These were so easy and quick to make and they satisfied my donut craving. I'm definitely going to try making these again. Next time, I think I'll roll them in sugar.
Yield: 8 Donuts
Baked Donuts with Vanilla Glaze
Prep Time 10 minutes
Cook Time 6 minutes
Total Time 16 minutes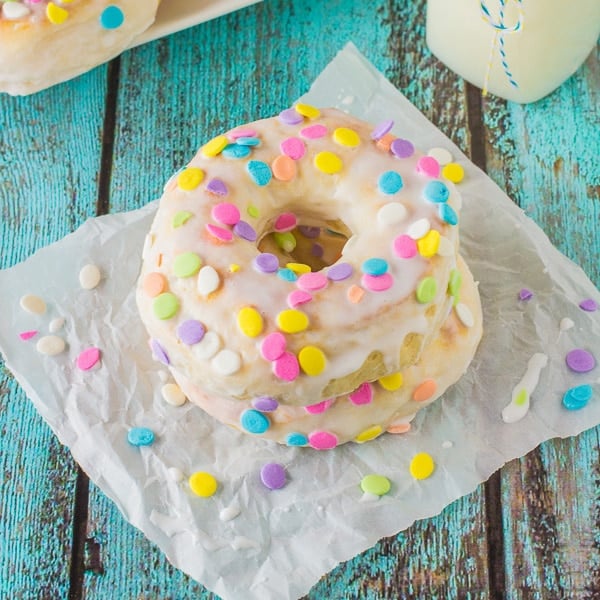 Ingredients
1/4 cup vegetable oil
4 tablespoons milk
1 cup powdered sugar
1/2 teaspoon vanilla extract
sprinkles
Instructions
PRE-STEP: Preheat oven to 425F degrees. Line a baking sheet with parchment paper. Set aside.
STEP 1: Using a small round cookie cutter or the bottom of a shot glass to make the donut holes. Brush dough generously with vegetable oil on all sides. Bake for about 6 minutes.
MAKE VANILLA GLAZE:
STEP 2: In a medium size bowl whisk together milk, powered sugar, and vanilla until well combined, you want the glaze to be thick.
STEP 3: Flip each donut upside down and dip into vanilla glaze, place back on baking sheet with parchment paper and top with sprinkles.
STEP 4: Place donuts in refrigerator for about 10 minutes to let the glaze to set before serving.
Check out more delicious Breakfast Recipes…
And try these Baked Pumpkin with Cinnamon Glaze next!